Thanks to you, our 2021 Ages of Excellence campaign in support of the Village Shalom Financial Assistance Program was a huge success!
The Financial Assistance Program benefits our 1 in 4 healthcare residents who have exhausted their financial resources or have come to us with no resources. Village Shalom has never asked a resident to leave due to the inability to pay for the cost of their care. This is not only unusual in the Kansas City area, but a point of pride for Village Shalom.

Two-thirds of the $1.6 million annual gap created between the cost of care, the reimbursement rate received by third parties, and our residents' ability to pay is covered by Village Shalom's General Operating Budget. Only 1/3 of the cost gap is paid by charitable gifts. Funds raised through the Ages of Excellence campaign are a critical component of the program's viability.

Our commitment to our residents, and to our community, is what makes Village Shalom special.

THANK YOU for your steadfast support!

Lisa and Steve Ruben
Ages 2021 Co-Chairs

Frank Lipsman
Board Chair

Matt Lewis
President and CEO
Thank You
YOUR GENEROUS SUPPORT BENEFITS OUR 1 IN 4 HEALTHCARE RESIDENTS WHO RECEIVE FINANCIAL ASSISTANCE AND RELY ON THE COMMUNITY FOR VITAL CARE AND SERVICES.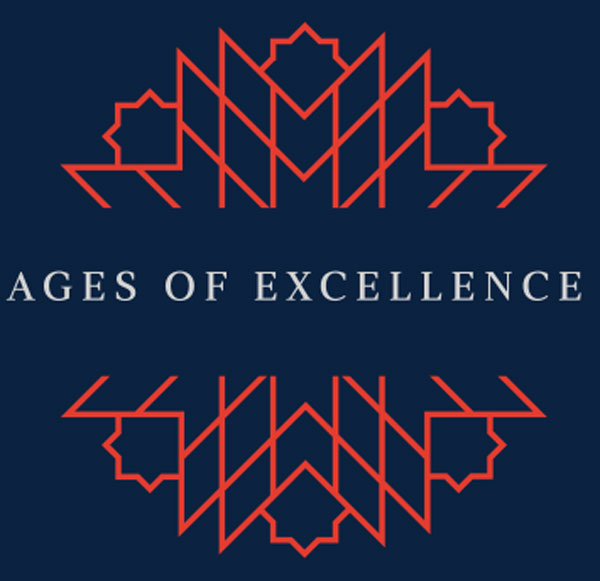 Benefitting the Village Shalom
Financial Assistance Program
Lisa and Steve Ruben
2021 Ages of Excellence
Co-Chairs
Frank Lipsman
Board Chair
SPECIAL THANKS TO…
Stanley J. Bushman Publications and Communications Fund
All Ages of Excellence printed materials are made possible through this generous funding.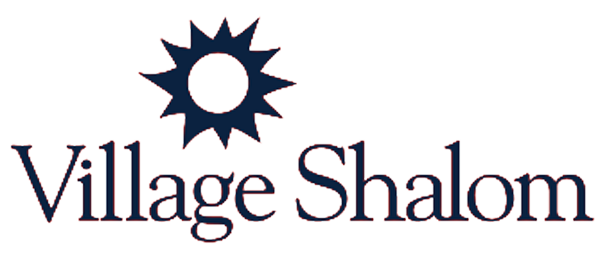 We regret any omissions due to printing deadlines.
Shirley and Barnett C. Helzberg, Jr.
Dierdre and Ronnie Baker
Stanley J. Bushman and Ann Canfield

Charles M. Helzberg and Sandra Baer
Lisa and Steve Ruben
Irene E. Bettinger
Abe and Anna Bograd Memorial Trust
Goldberg Family Foundation
Susie Goldsmith

Susan and Rocky Horowitz
Marcia S. Karbank
Miriam and Eric Kaseff

Janet Marks and Frank Lipsman
Irene and Norton Starr
Carol and Cliff Trenton
Charlotte and Richard Brockman
Brown & Brown Insurance, Kansas City
Bukaty Companies
Denise and Ron Coppaken
Diane and Dr. Mark Davidner
Sandi and Ed Fried

Jane and Jonny Girson
Lance Goldberg
Hermes Landscaping
Michael L. Klein
Lockton Companies

Harry J. Parris
Dorothee and Helmut Schulz
Blanche and Neil Sosland
Summit Care, Inc.
Evelina and Steven Swartzman
Debbie and Steve Trenton
4Ward Family Foundation
Brenda Althouse and Paul Fingersh
AuBurn Pharmacy
Baker Tilly Virchow Krause, LLP
Andrea and Robert Baran
Merilyn and Dr. Loren Berenbom
Allison Berey and Dr. John Lorei
Carol and Lewis Berey
Emily D. Berkley
Sherry and Scott Carter
Ellen and Jonathan Chilton
Donna Gould Cohen
Beth and Steve Cole
Louis and Dorothy Cumonow Foundation Fund
Ann Darke and David Goldberg
Elinor Eisemann
Ginny and Brad Epsten
Robert Epsten
Pella and Jack Fingersh
First Pace Painting
Marlene and Michael Fishman
Sondra and Frank Friedman
Bob Gershon
Debra Porter Gill
Julie and Max Goldman

Dr. Allen and Mrs. Gail Gutovitz
Hartsook
Karen and Mike Herman
HJ Sims
Roger Hurwitz
Rosalyn and Howard Jacobson
Irma and Jack Katz
Lisa and James Klein
Beth Koenigsberg
Regina and Bill Kort
Rachel Krantz and Edward Goldstein
The Law Offices of Krigel & Krigel, P.C. – Erlene and Sandy Krigel
Barbara and Allen Lefko
Sandy and Joel Leibsohn
Rayna Levine
Lee Levin
Rada and Matt Lewis
Linda and Mike Lyon
Aaron March
MC Flooring, LLC.
Sharon and Michael Milens
Jane L. Nettels Family
Debra and Allen Parmet
Roshann Parris and Jeff Dobbs
Larry Poisner

Sharon Lowenstein Poisner and Alan Posiner
Carol and David Porter
Lena Price
Roberta and Larry Rosen
Janis Rovick and David Goodman
Arlene and John Rubenstein
Marilyn B. Salomon and David W. Renner
Dana and Neal Schwartz
Miriam and Daniel Scharf
Marcia Schoenfeld and Fred Greenstein
Service Plus Mechanical Contractors
Debbie Sosland-Edelman and Alan Edelman
Esther and Stewart Stein
Sheila and Ken Sigman
Ann Stern
Lisa and James Stevens
Nikol and Adam Terrill
Maarten van Swaay
Sue Vile
Walker Medical Linen Services
Nicole and Myron Wang
Susan Wedlan and Harold Rosen
Whittaker Family
Edward Winthrop
Joyce and Stan Zeldin
Anonymous
Anonymous
Leslie and Simon Abrahms
Alice Jacks Achtenberg and David Achtenberg
Cathy and Jeffrey Alpert
Carol and Tom Barnett
Lisa and Jerry Bernard
Julie and James Blair
Sherry and Michael Blumenthal
Harvey S. Bodker
Stevi and Jeff Brick
Mark Brodkey, M.D.
Phillip S. Brown
Barbara Strauss Bullis and Jim Bullis
Robin and Bill Carr
Pati Chasnoff
Nancy Cohn and Allan Katz
Carol and Robert Cohon
Rita Cortes
Suzanne Crandall
Robert Cutler
Beth and Jeff Dorfman
Ease Your Mind
Favorite Healthcare Staffing, Inc.
Debra and Barry Fink
Gerri and Byron Ginsburg
Karen R. Glickstein and Donald J. Swartz
Ruth and Mark Gordon
Sandy and Steven Geduldig
Donald J. Hall
Susan A. Hammer

Marilyn Hedges
Cathy and Joe Hiersteiner
Barbra and Ron Hill
Gail and Harry Himmelstein
Kathy and Elliot Hollub
Anne and Michael Jacobs
Judy G. Jacobs, PH.D.
Kansas City Custom Window Fashions, Inc.
Carol and Jeffery Katz
Andrea Kempf and Evan Luskin
Lisa Krigsten
Lucinda and Lloyd Lazarus
Randi and Bill Lefko
Lisa Lefkovitz Family Foundation
Nancy and Ron Leu
Karin Lichterman and Mark H. Edelman
Beth and Michael Liss
MatrixCare
Leslie Mark and Mark Eisemann
Sue McCord-Belzer and Irv Belzer
Jacquelyn McKinney
Gerre and Rodney Minkin
Shanny and Eric Morgenstern
Alana Muller and Marc Hammer
Kitty and Hal Novicoff
Vicki and Keith Novorr
Barbara and Richard O'Brien
Susan and Steve Osman
Amanda and David Palan
Jennifer and Steven Paul

Esther and Lee Pearlmutter
Marsha Stiefel Pinson and Family
Julie Porter
Ellen and Jay Portnoy
ReeceNichols Real Estate
Andrew Reiz
Right at Home, In-Home Care & Assistance
Rosanne and Howard Rosen
Brenda and Howard Rosenthal
Jonathan Ross
Martha Ross and Robin Green
Judy and Stan Samberg
Josephine Sanditz
Margo Soule and Tom Schult
Cesse and Paul Sessel
Tracy and Alan Shafton
Scott Sher, M.D.
Rana and Scott Sider
Merna Siegler
Aletha and Robert E. Simon
Joseph T. Smuckler
Jane and Josh Sosland
Elise Sosnow and Steven Cohen
Barbara and Andrew Soukup
Patricia Stein
Lois and Bob Sullivan
Miriam Thompson
Charles S. Tigerman
Betsey and Tom Ward
Andie and Keith Weisz
Gerald Zobel
Anonymous
Marjorie Adler
Barbara and Richard Atlas
Janet and Bruce Baker
Janice and Sam Balot
Jennifer Bauer
Patti and Martin Bauer
Linda and Michael Begleiter
Andy Berkley
David Braun
Rose Carr
Natalie and Dr. Donald Cohen
Carol Dell
Suzanne Dell-St. Clair
Jonathan Gale
Clara L. Gerwick
Linda Gibian and Mark Fishman
Anita and Chas Goldsmith
Carol and Marvin Goldstein
Susan Hard
Ann Harris
Debbie and William Hawthorne
Helen Henkin
Joan O. Herman

Brita Horowitz
Shelli and Brandon Jaye
Norman B. Kahn, Jr.
Emma Kershenbaum
Charlotte A. Kessler
Michaela and Brandon Kidd
Natalie and Harold Klopper
Mary Ann Kozikowski
Julie and Jeremy Krashin
Vicky and Andre Kulikov
Sharon McKibben Latimer
Sandi and Ken Lerner
Alice and Tom Lewinsohn
Karen Loggia and David Spizman
Marcel Matson
Margery E. Mealman
Shirley Morantz
Flossie Pack
Judith and Bruce Pearlstein
Martha J. Poehler
Janet and Harold Price
Nancy and Allan Reichman
Ellen and Irv Robinson

Mary and Ben Rogers
Lori Roop
Renee Rosenberg
Roberta and Jerry Rosmarine
Ashley Ruben
Gerri and David Ruben
Jonathan Ruben
Rabbi Jonathan Rudnick
George Satterle
Denise and Sheldon Schwartz
Norman S. Shaffer
Marlys Shulda
Marjorie and Barry Skikne
Susie and Neil Sloman
Elaine and Myron Slotsky
Jackie Slutsky
Claudine and Daniel Stanley
Amy and Andrew Starr
Shirley and Todd Stettner
Margrit Vetsch
Mindy and David Wajcman
Marcia K. Walsh
Karen and Rabbi Michael Zedek
Rachel Zoller and Jacob Lipsman
In addition to the individuals and corporate partners shown below who supported the 2021 Ages of Excellence campaign, grant support for the Village Shalom Financial Assistance Program was received from the following:
Jewish Federation of Greater Kansas City
Menorah Heritage Foundation
Community Legacy Fund of the Jewish Community Foundation of Greater Kansas City
DeLeve Family Memorial Fund
Oppenstein Brothers Foundation – Commerce Bank, Trustee
The Flo Harris Foundation