Benefiting The Village Shalom Financial Assistance Program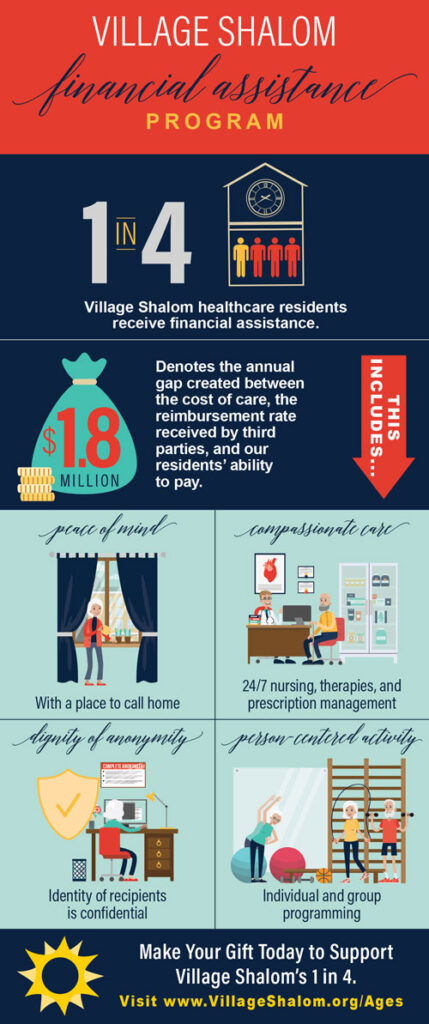 Did you know 1 in 4 healthcare residents at Village Shalom have exhausted their financial resources, or have come to the community with no resources, and rely on the Financial Assistance Program for vital care and services?
As a 501(c)(3) nonprofit community, Village Shalom has never asked a resident to leave due to the inability to pay for the cost of their care. This is unique in senior living and a point of pride for Village Shalom.
1 in 4 healthcare residents experience peace of mind because of your generosity.
The Village Shalom Financial Assistance Program can trace its origins back to a benevolent society formed in 1912. Today, thanks in part to individual charitable gifts and grant funding, Village Shalom provides $1.8 million annually in unfunded care. The annual Ages of Excellence campaign raises funds to make this care possible. All gifts, regardless of size, make an impact in the lives of Village Shalom residents.
Make your gift today in support of Village Shalom's 1 in 4.
By mail,
Village Shalom – Attention: Development,
5500 West 123rd Street, Overland Park, KS 66209
By phone,
Call the Development Office at (913)266-8454
Online,
Scroll down to the bottom of this page and complete the e-commerce gift form.
With gratitude,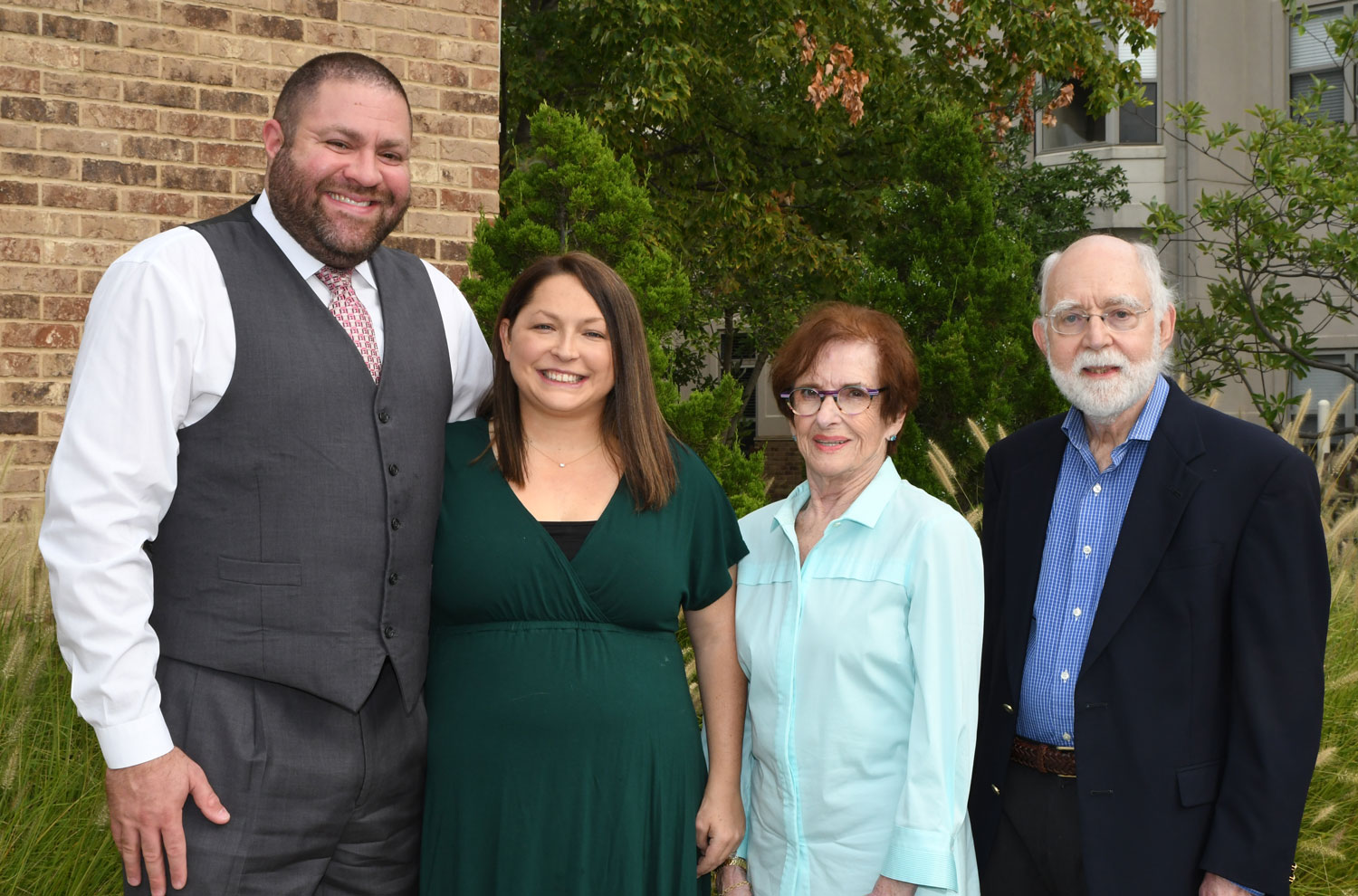 Seth and Rachel Katz, Donna Gould Cohen, and Evan Luskin

Donna Gould Cohen
Co-Chair

Evan Luskin
Co-Chair

Rachel and Seth Katz
Co-Chairs

Bob Gershon
Board Chair

Matt Lewis
President and CEO
Gifts will be recognized as per the details below:
Gifts of $1,000 or more will be acknowledged in The Kansas City Jewish Chronicle as part of a public thank you, on the Village Shalom website, and in our annual report.
Gifts less than $1,000 will be recognized on the Village Shalom website and in our annual report.